APOLO SWD SYSTEM
Compact|Contaminated Polystyrene Foam
Apolo SWD System is an EPS recycling system esp. for contaminated eps waste. First EPS waste will be crushed into small scraps then washed and dried, finally compacted into EPS blocks.
This EPS Recycling system has reached ITALY and United States where it has helped them to deal with garden trays are made of EPS and other dirty EPS waste.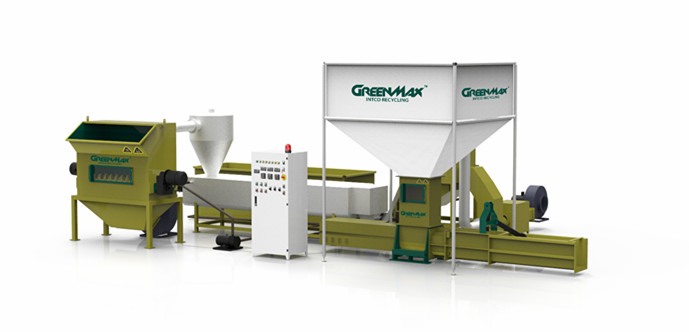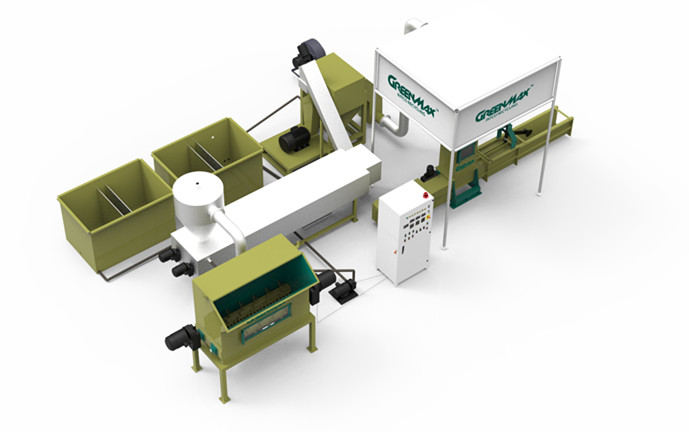 TECHNICAL DATA
Throughput 300kg/h
Compression Ratio: 50:1
Compressed Density: 200-400kg/m3
ADVANTAGES:
Screw compression technology produces continuous logs at a ratio of 50:1;
Mechanical Compression Technology, Safe, No fumes, Lower Consumption;
Siemens Control System makes the operation easy and simple;
Famous brand components like SIEMENS, PHOENIX, etc;
CE/UL/CSA standards;
Remarks: We can design tailor-made GreenMaxTM compactors according to
customer's special requirements FREE OF CHARGE.
VIDEO