WM-- the largest Waste Management company in the USA applied GREENMAX A-C200 to dispose EPS recycling
WM, short for Waste Management, is the largest waste management company in the United States. It was founded in 1971 and there are more than 1000 waste disposal centers in the USA. Also, it is the listed company on the New York Stock Exchange.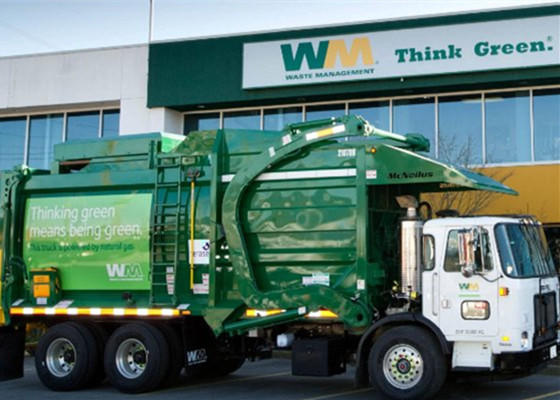 Located in the middle of California, the Fresno is the important district of agricultural industry in the United States. Every day, large amount of waste EPS packages of fruit and vegetables will be accumulated in the warehouse. Hence, the EPS recycling is a big question for them.
As the largest waste management company in the United States, in 2013, the branch of WM in Fresno began to explore the solution for EPS recycling. Fortunately, WM company soon found INTCO RECYCLING, world famous EPS recycling specialist, providing a total solution to foam recycling.
After a full and comprehensive investigation of GREENMAX, they finally chose GREENMAX A-C200, applying into their EPS recycling.
During the 4 years of the machine's operation, WM has recycled 2 million pounds of EPS waste in Fresno, helping the Fresno farms reduce 80% of EPS waste landfills and save costs about $200,000 in waste disposal.
At present, WM is also exploring more branch points for EPS recycling, and the goal is that in 2020, all the 50 states in the United States can begin EPS recycling.
GREENMAX, specialized in EPS recycling, has always been committed to providing superior recycling services for all trades and professions. Just believe that it can be a good partner you can cooperate with.