Polyethylene closed-cell foam board is a kind of commonly used material in water, by the ministry of communications of China academy of sciences and other units repeatedly test proved that th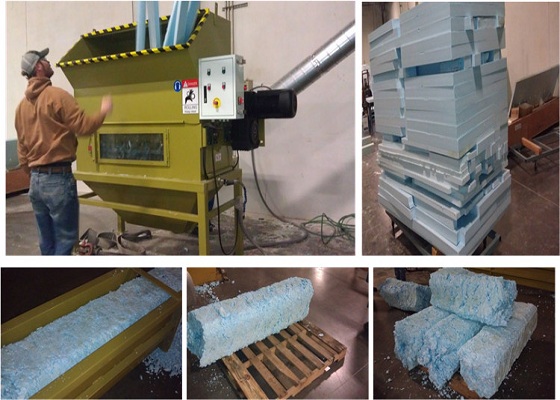 e performance compared with wood, cork, rubber, asphalt, closed-cell foam plastic board is much better.
Polyethylene closed-cell foam board or polyethylene foam boards has been widely used in highway , bridge expansion joints, overpasses, highway, airport, road, bridge, tunnel, subway, bridge resistance wall juncture, highway side slope protection, such as material, cooling tower, construction of power plants projects concrete joint, expansion joint, and water stop material, concrete roads,
elevated Bridges, culverts tunnel, airport road way and the dam slope protection, water conservancy power in concrete engineering of foreign countries.
Our company INTCO recycling recycles eps blocks , ps pellets and so on. We also manufactures this kind of eps compactors to compact eps, xps or psp.We have kinds of machine for kinds of plastic. We are an EPS recycling specialist.