Polystyrene is now effectively recycled by non-profit organization in New Zealand
Polystyrene is a protective packaging material that can encompass many parts of our consumer lives. From TV sets, refrigerators, computers and even meat to our doorsteps.
In the early years, polystyrene was not accepted by recycling centers in many places around New Zealand, so the lightweight, bulky polystyrene had to be dumped on tips or broken up into small pieces and smuggled into landfills.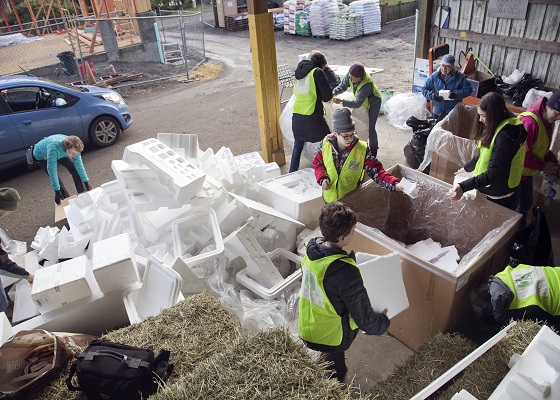 With the development of technology, polystyrene recycling is no longer limited by volume, equipment and industry. More and more recycling experts will guide you to carry out polystyrene recycling projects. Even end users and non-profit organizations can launch their own recycling business.
Abilities Group is a non-profit, incorporated society dedicated to enriching the lives of people with disabilities through meaningful work. The services offered by Abilities involve Polystyrene Recycling, E-waste, Packaging & Assembly and son on.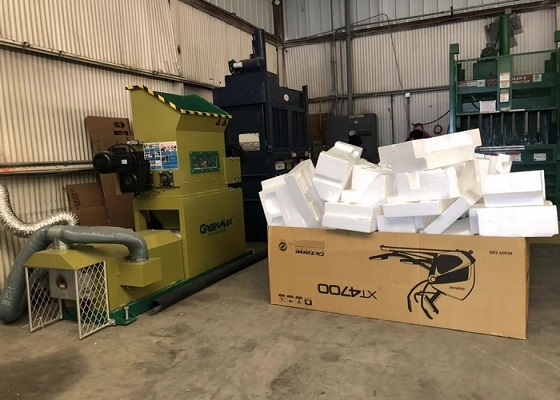 In 2015, Abilities has gone through some difficulties in polystyrene recycling, then the company has been looking for better equipment. After seeing the operation and function of GREENMAX M-C200 foam densifier in Melbourne, the customer was very interested in the machine made by INTCO recycling. After a period of funding application, the company finally purchased an M-C200 series hot melting machine in 2016.
INTCO recycling also provides polystyrene procurement services. Now the machine is running well, as the Styrofoam blocks compressed by GREENMAX foam densifier is dense and quality guaranteed, we are willing to buy the polystyrene blocks at a good price. So far, we have cooperated with this customer in recycled polystyrene scraps for two years. and we believe that there will be a long-term cooperation.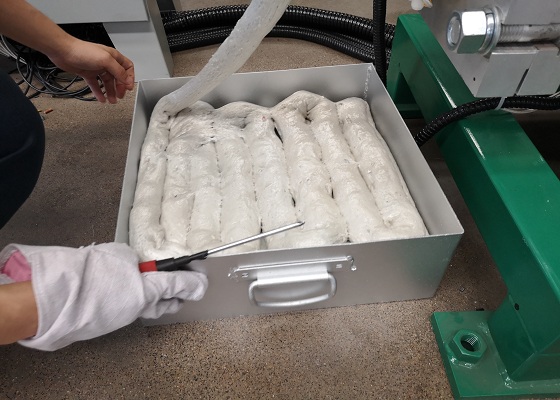 Polystyrene is now effectively recycled in New Zealand. Recyclers, end users, councils and non-profit organizations, we hope polystyrene waste can be recycled in more industries.