Polystyrene recycling program needs to be expanded in Australia
Recently, APCO has published its ambitious targets for the packaging industry. According to the report, APCO has been charge by Environmental Ministers in Australia to lead the 2025 National Packaging Targets. In the coming days, they will pay more attention to the recycling of packaging products, especially polystyrene.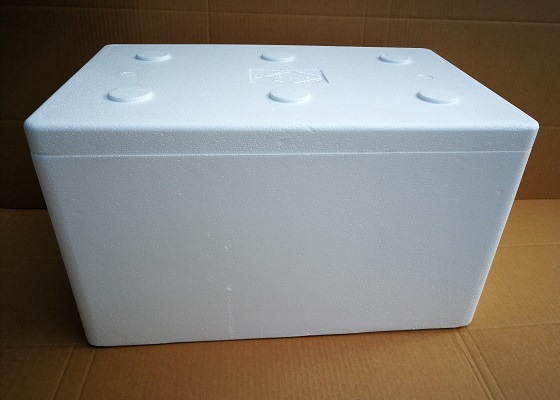 Polystyrene is made from the styrene monomer, it is lightweight, durable, thermally efficient and versatile. It also exceptional shock absorbing characteristic, making it an ideal material for thee storage and transportation of fragile and expensive items, such as seafood and electronic equipment. Polystyrene material has wide range of used also in building and decorative industries.
There are major data gaps in the amount of polystyrene in Australia. Estimated consumption is 71000 tonnes, growing at a rate of 5% per annum. This consists of 47000 tonnes domestic manufacture from imported reins, of which 70% is used in the building environment and 30% for packaging. Approximately half is exported as fresh food packaging.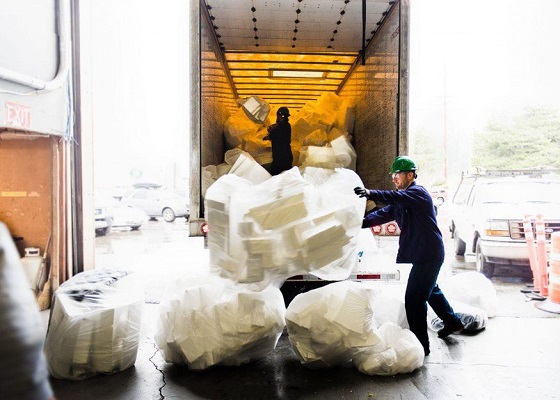 "Polystyrene ends up in landfill and last for hundreds of years, it occupies a large space in landfill. However, polystyrene is recyclable and there a huge market demand for the material in Australia. But the collection cost is always a problem for polystyrene recycling" according to the statement of industry insiders.
In fact, the value of polystyrene recycling is beyond your imagination. With the increase of global waste, charging for waste disposal becomes inevitable. Large amounts of polystyrene accumulation not only create safety problems, but also brings high handling costs. In contrast, polystyrene recycling is a business opportunity. Because the compressed polystyrene waste can not only be sold, but also used to produce new products.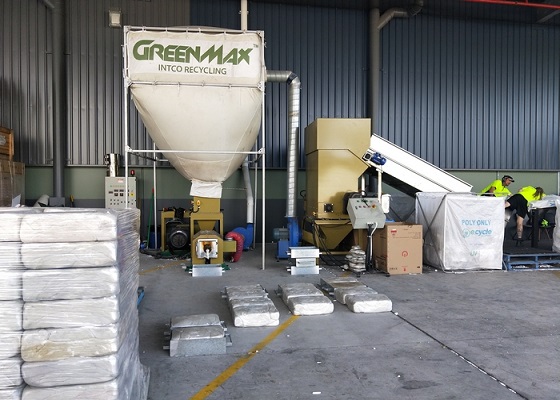 INTCO recycling offers you the whole polystyrene recycling chain. Our company not only provides you with professional polystyrene densifier, but also purchase back your recycled foam blocks. In addition, we have local services and will help you evaluate the value of the entire project. As a polystyrene recycling specialist, INTCO recycling is responsible for every customer.